> Natsume Soseki Memorial Museum
Natsume Soseki Memorial Museum
Natsume Soseki was born, raised and passed away in Shinjuku. He spent the last nine years of his life in Waseda-Minamicho, where he devoted himself to writing and published many of his representative works. The house was called "Soseki Sanbo", which many of his followers visited every Thursday. The gathering became a literary salon, which was called Mokuyokai ( Soseki Thursday meeting). In 1920, after his death, the study room, guest room and preserved, while the main building was rebuilt. Although the whole house was burnt down by an air strike in May 1945, it is still in living memory.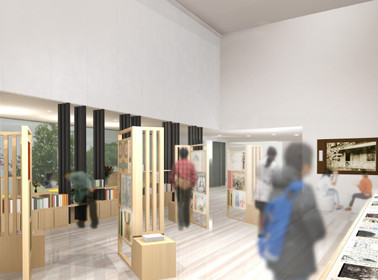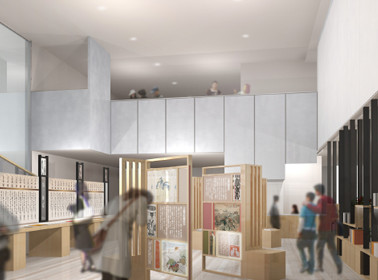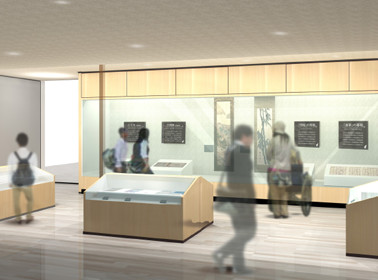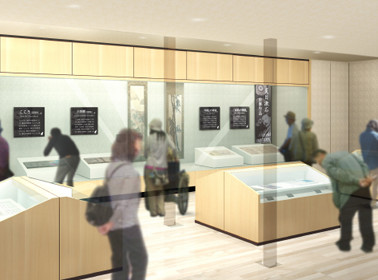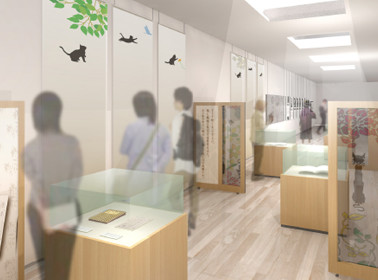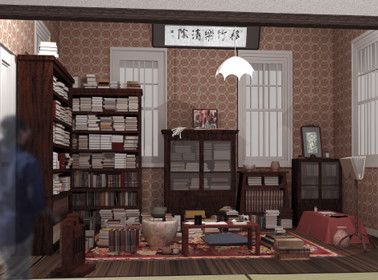 Shinjuku City Office is going to open the first fully-scale Soseki Museum at the site of his former residence, "Soseki Sanbo", 7 Waseda Minamicho, in September 2017, the 150th anniversary of his birth. It is located next to Soseki Park along Soseki Sanbo dori Ave. The museum is a 10 minutes walk from Waseda station on Tokyo Metro Tozai Line / a 15 minutes walk from Ushigome-yanagicho station on Toei Oedo Line / a 2 minutes walk from Ushigome- Hoken- Center- Mae bus stop (In front of Ushigome Public Health Center). The museum will build a reconstruction of part of "Soseki Sanbo" and will introduce Soseki, his works and the people around him in a permanent exhibition. Soseki's original materials such as manuscripts and letters that Shinjuku City Office owns will be on display to the public. In addition to these, Shinjuku City Office is planning to hold special exhibitions with various themes, lecture meetings and events and will run a "book café". These will capture the full of spirit of Soseki and his thoughts, and will enable visitors to gain a deeper appreciation and enjoyment when reading his novels.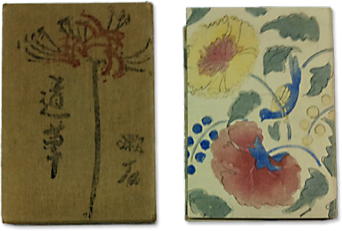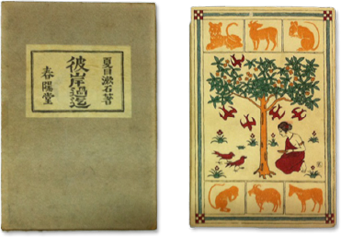 Life of Natsume Soseki
Natsume Soseki whose real name was Natsume Kinnosuke, was born on February 9, 1867 in the town of Ushigome-Babashita-Yokocho in Edo (now Kikuicho, Shinjuku-ku, Tokyo).
After graduating from the Former Imperial University (now the University of Tokyo), he became a teacher in Matsuyama City and Kumamoto City. He then went to London to study English literature and on returning to Japan, he began teaching English. It was at this time that his novel "I am Cat" (which Takahama Kyoshi advised him to write) started novels such as "Botchan" and "The Tower of London." After entering the Asahi Shimbun Company in 1907, Soseki moved to "Soseki Sanbo" in Waseda-Minamicho, Ushigome-ku (present day Shinjuku-ku) and began writing full-time. "Sanshiro", " Kokoro" and "Grass on the wayside" were his main novels written while living in "Soseki Sanbo." In 1916, in the middle of writing "Light and darkness", Soseki's brief life of 49 years came to a close due to a stomach ulcer.